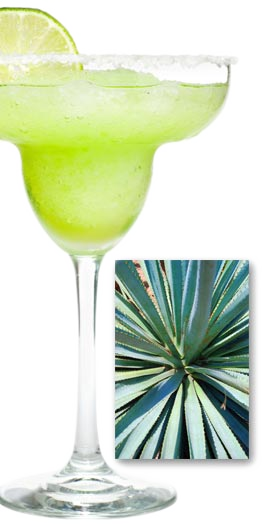 Here at our modern Outer Banks Mexican restaurant, we like to say that tequila is our house wine. We have assembled the most extensive selection of tequila on the Outer Banks. Many of our offerings come from small, artisan distillers, and we think our list represents the finest of what is available.

Producing Quality Tequila
Producing quality Tequila is a labor of love. Blue agave plants are harvested after being in the fields for eight to twelve years. The long spear-like leaves are then sliced off leaving the large, fleshy cores, or piñas, which resemble enormous pineapples, some of which may weigh up to 300 lbs. The Piña cores are then either slow roasted or steamed. Slow pressing releases a juice known as aguamiel (honey water). The aguamiel is then fermented and double distilled.
The unique flavors of individual Tequilas are developed through the aging process. Un-aged Blanco Tequila, presents the agave in its natural state, with flavors of smoke, herb, chamomile and white pepper. A Reposado (or rested) Tequila may be aged from two months to one year in oak casks, imparting a mixture of vanilla and agave flavors. Anejo Tequilas are aged in oak from one to three years. Extra Anejo Tequilas are aged in oak for a minimum of three years. The result of this oak aging is a smooth spirit with strong vanilla and spice flavors.
All of our margaritas (and cocktails, too) are made with fresh squeezed juices for a truly superior product! Any of our specialty Tequilas can be used for a Margarita, although we recommend either Blanco or Reposado for margaritas. Some choices within our Tequila collection are intended to be savored as "sipping Tequila." Introduce yourself to some new agave nectars by sampling one of our flight selections.
Agave Roja servers will happily help you select the perfect Tequila to complement your Mexican meal.
---
TEQUILA MENU